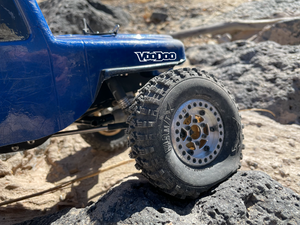 One pair of tires with no foam inserts. Red Vex compound. 
EXCLUSIVE & PROPRIETARY FEATURES:
-Optimized for use with Halo foams.
-Compound:  VEX RED
-Double Deadband anti rebound technology. This feature is engineered into the sidewall and greatly reduces bounce and allows the tire to easily conform to the terrain.
-FoamLoc: Grooves found on the inner diameter of the carcass help prevent the foams from moving side to side.
-EZ Mount engineered beads...simply put, the easiest tires to mount in the industry!