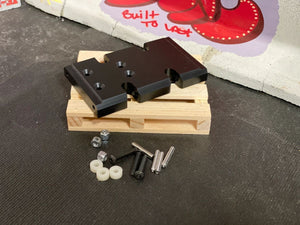 Suck in that belly and don't get stuck going over rocks with this skid. This skid will fit both Element RC or SCX models. 
Included:
3/8" machined delrin skid ( Designed and Manufactured by TJ RC)
4 m3x16 set screws
3 m3x16 screws
3 m3 nut
3 1/8" nylon spacers.