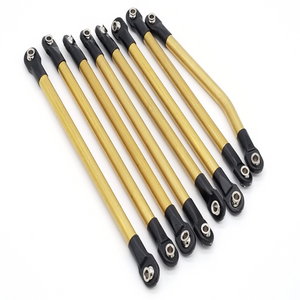 Meat sticks are a great way to add that extra weight down low to improve the center of gravity of your rig! This kit is designed for the ELEMENT ENDURO 12.3" wheel base.
-Weight = 7.8 ounces
-1/4" brass
-Traxxas rod ends (shims may be required for proper fitment)
*Actual product may vary from images shown.