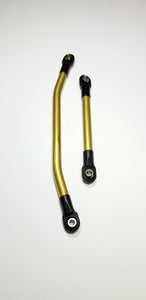 A great way to add weight down low and also improve the forward bias.
-1/4" brass
-Traxxas rod ends included
-Designed for the stock CMS setup
-Weight = 1.8 ounces
*These are designed to replace the stock steering links and may not be compatible with all aftermarket brands. Actual product may vary from picture.